Falling is Learning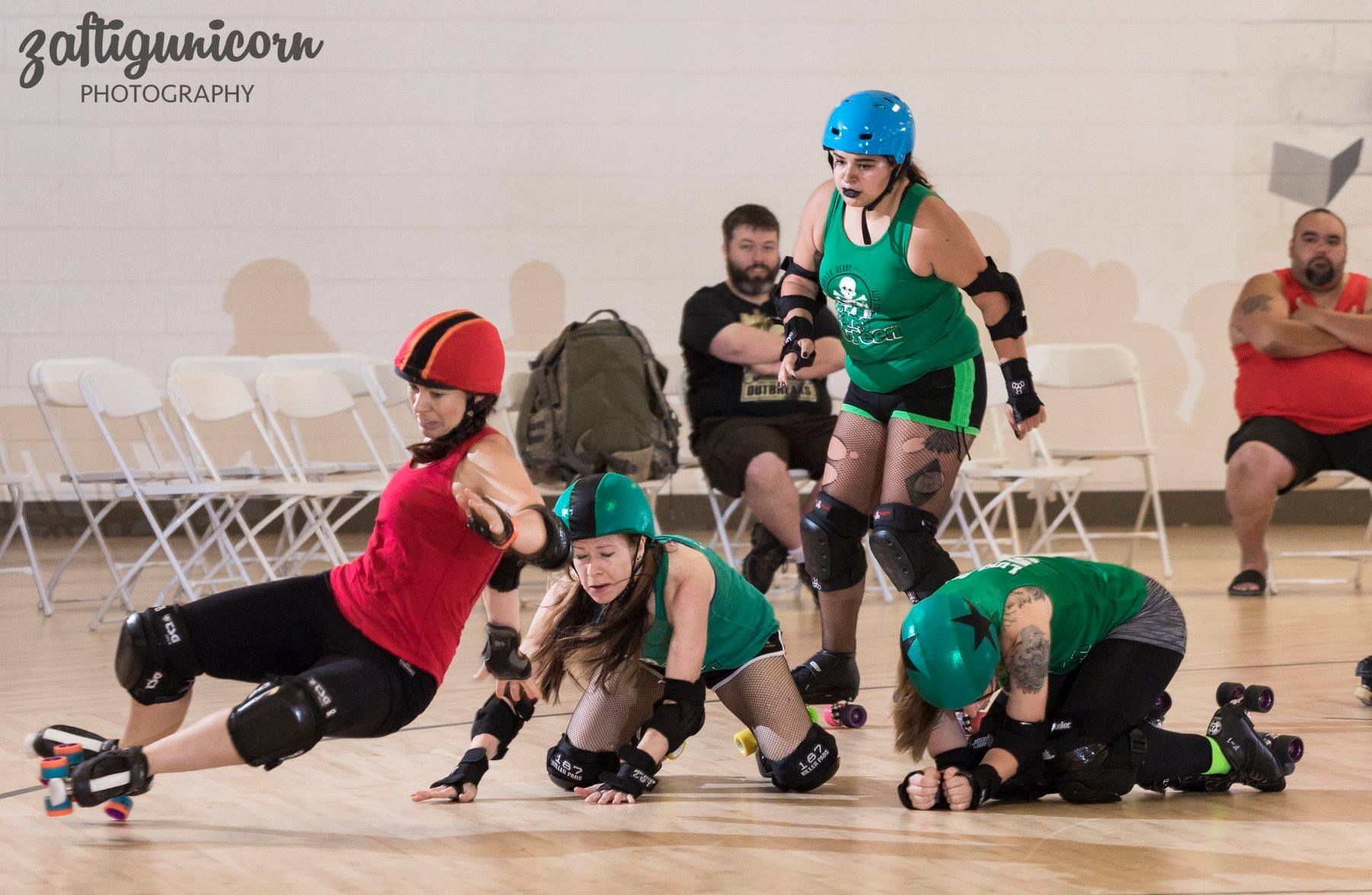 Some day you will fall at practice and a veteran skater will casually glide by, smile, and call out to you in their most cheery voice, "Falling is learning". They aren't saying it to be mean or to tease you. They aren't making light of your frustration. They are reminding you that failure is part of the process. Falling means effort. Falling means you did something that was probably outside your comfort zone. Falling means you pushed yourself. Be proud of that fall.
Some day you are going to fall hard. You will ultimately be fine because you will be wearing pads (always wear your pads), but this fall will be different. This fall will make you nervous. This fall will make you uncomfortable. This fall will make you question yourself and your abilities. Your instinct will be to give up trying that skill, the rest of that practice, or even the sport. It is imperative that you fight that instinct. Get up and try again. Despite your best efforts, you will fall a second time. One more try. Make sure those pads are secure because you are about to fall a third time. You're gonna joke about being a genius, because you know that falling is learning.
No one ever became good at something by never doing that thing. No one is born with perfect ability. And no one in the whole entire history of roller derby has made it without falling. Remember that veteran skater that casually reminded you of the mantra in a sing-song voice? They were once told "falling is learning". They fell hard, but they also got up. They did their best to figure out what they did wrong so they could do it better the next time. And the next time they tried, they fell. So they got up, re-evaluated, and tried again. They were just fine because falling is learning.
What you learn from falling is up to you. Did you learn to shift your weight differently? Did you learn that you need to work on that derby stance? Maybe you learned that you are stronger than you think; that you are capable of something you never thought you were brave enough to even try? The lesson is different for each person, with each fall. The most important thing is to learn and try again.